Refurbishment & Alterations
At Workspace Interiors, we know full well the disruptive potential of an in situ refurbishment, particularly when obstacles and issues arise. Not only can it affect productivity, but it can impact on workplace morale too.
Therefore, whenever we are entrusted with the responsibility of revitalising an office, we emphasise preparation and collaboration – reviewing every detail before we begin and keeping lines of communication open so every stage of the project is well understood and planned for. As a result, our renovations, however big or small, are always completed in a cost- and time-efficient manner, with minimal interruptions to client workflow.
We cover a full range of refurbishment options, adapting our service to the individual needs of each client. This can include, but is certainly not restricted to:
A redesign. Incorporating space analysis and planning, CAD plans and planning approvals where necessary. Space and services rearrangement. Including replacement or repair of your plumbing, heating, air conditioning, power supply, security, or fire alarm systems. And, not forgetting spatial design through bespoke joinery and architectural works that could include among other things the removal or construction of new walls, installing suspended ceilings or the construction of mezzanine floors. Going green, sustainability upgrade. Office power usage and infrastructure review, low energy strategy planned, energy efficiency and rainwater harvesting systems installed, and more.
With fit out choices encompassing everything from new furniture and window blinds to audio-visual presentation and corporate or statutory signage, we can give your office a new look and feel that is tailored to your vision.
Our team will assist you throughout to determine and realise your new office needs, whether this is simply the replacement of a few desks or an entire office remodel to boost your brand, impress new clients or create a fantastic working environment for your staff.
You don't have to move address to inject new life into your business. A touch of flair here and there could be all you need. However, if you want to mark the next chapter in your company's story with a splash, we will transform your workspace in as smooth and disruption-free manner as possible.
Space Analysis and Audit
Building Evaluation Workspace Surveys
Mechanical & Electrical Validation Surveys
Space Planning
Design & 3D Visualisation Implementation of New Ways of Working
Health & Safety CDM Regulations
Building Control
Access Statements & DDA Consultancy
Procurement & Independent Furniture Selection
Project & Site Management
Quality Control
Handover Operation & Maintenance Manuals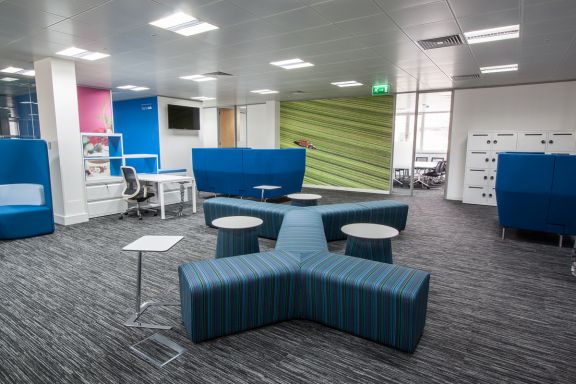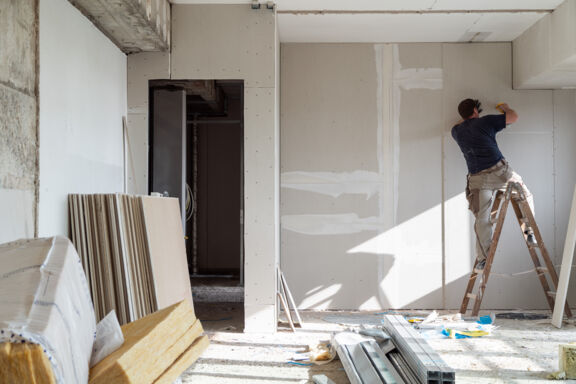 Planning your new office or looking to refurbish?
Previous
Next
"We have developed a really good working relationship with Workspace over the last couple of years. We would have no hesitation in contacting them again should we require their assistance with any future works needed nor would we have any reservation in recommending Workspace to other companies."
"I would like to express my thanks to the team at Workspace Interiors for the outstanding work and support we received during the re-fit. It is amazing to see how our open planned office has evolved and now reflects the design and vision that our company holds."
"I wanted to extend mine and indeed, the wider team at Understanding Recruitment's thanks to you and your team following our recent office extension and refurbishment. You provided an all-encompassing consultative planning process and a clear timetable of the work carried out, which was all done while we were in-situ."
"It was a pleasure working with the Workspace team and I say this from the comfort of our plush newly refurbished offices! From the initial meeting right to the point of project completion we were given the correct advice both commercially and technically. We would have no hesitation in recommending your company and services to others."
To discuss your office requirements in more detail…
Please tell us a little bit about your requirements and we will be in contact to discuss the options available
This data will only be used by Workspace Interiors Ltd for processing your query and for no other purpose