Office Design & Build - Office Relocation Services
Relocation is often considered a daunting prospect, but with the right professional partner by your side it can be a relative breeze. We are here for you throughout the entirety of your relocation and fit out, from the planning phase to the moment you raise a glass to your new workspace on move-in day, and at every stage in-between.
Selection, evaluation and office planning. We can survey and evaluate prospective new locations for your business, helping you acquire the most suitable building or spaces for your needs, then analyse the selected offices to determine the very best designs that will optimise productivity and workflow. We then transform this space into the functional or flamboyant representation of your brand that you need it to be.
Paperwork and approvals. Don't get buried under the mountain of paperwork a relocation often requires, let us take care of it for you. From building regulation approvals, Landlord Licences to Alter to access statements, and ensuring that your building is compliant with all health and safety codes, our team are at your disposal with the time and the specialist knowledge required to ensure a smooth transition.
With the myriad of complexities it can entail, relocation may never be an entirely stress-free process, but with our dedicated team at your side, you have the peace of mind of knowing that the burden of securing, designing, and building your future office spaces is in safe hands.
We tailor our service to your needs, so let us know how we can help to reduce the stress of your office move, or how our design services can create the office spaces you need to take your business to the next level in its evolution.
Space Analysis and Audit
Building Evaluation
Building Surveys
Mechanical & Electrical Validation Surveys
Space Planning
Design & 3D Visualisation
Health & Safety CDM Regulations
Building Control
Planning Permission
Access Statements & DDA Consultancy
Procurement & Independent Furniture Selection
Project & Site Management
Quality Control
Handover Operation & Maintenance Manuals
Facilities Management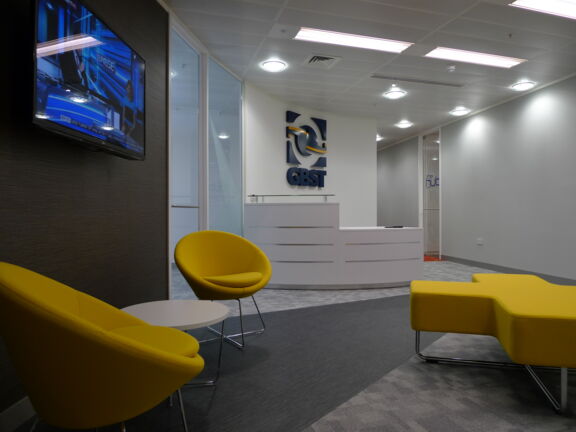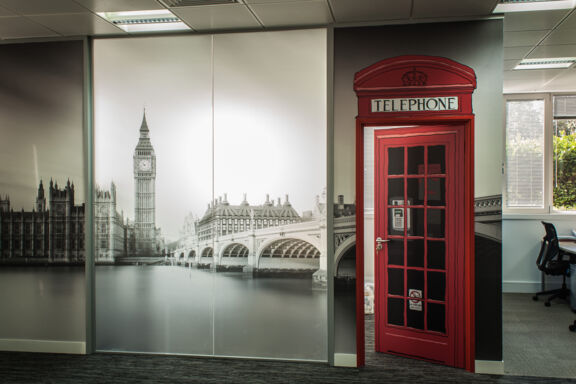 Planning your new office or looking to refurbish?
Previous
Next
"Everything always went to plan and the attitude of your team and contractors was exemplary. We are particularly pleased with your suggestion to install the rainwater harvesting system. In the four weeks since we moved in, I believe we have saved approximately 40,000 litres of fresh mains water simply by using the rainwater collected from our roof and using it for our toilets."
"I couldn't let things pass without sending you a formal note to say a HUGE thank you for all you have done for us once again. It has been an absolute pleasure working with you and the team at Workspace."
"Workspace Interiors were an absolute pleasure to work with. Professional and accommodating from the off with great communication the whole way through the project. The project management and quality of work was excellent and when we needed to make last minute changes they acted without delay. This is now a fantastic work space which has definitely enhanced the wellbeing of our staff."
"We are absolutely thrilled with our new offices - staff members are delighted with their new working environment and our visitors are immediately impressed by the design and quality of the fit out. The project management has been the usual high standard that we have become accustomed to and I appreciate the seemless way in which you have overseen the myriad of details ensuring any problem big or small encountered along the way has been dealt with"
"Ark Schools would like to extend a huge amount of gratitude to Workspace Interiors for the smooth office move and fit-out carried out earlier this year. The Workspace Interiors team showed a high level of professionalism and thoroughness throughout the life cycle of the project. This was a project that had the potential to be a real upheaval for our organisation but ended up being hugely praised for how successfully it all went."
To discuss your office requirements in more detail…
Please tell us a little bit about your requirements and we will be in contact to discuss the options available
This data will only be used by Workspace Interiors Ltd for processing your query and for no other purpose